FREE CINEMA RETURNS THIS CHRISTMAS!
Following the success of Cults & Classics in Queen's Park Arena this Summer, we're on tour to the city centre this Christmas with an indoor movie festival at the Briggait.
Tickets are sure to fly out for this event! When booking please make note of the terms and conditions, including the age rating of the film.
-=-=-=-=-=-=-=-=-=-=-=-=-=-=-=-=-=
Cults & Classics presents… The Grinch!
Grinch lives in solitude just outside Whoville. He hates the townsfolk and despises Christmas. Cindy Lou, a six-year-old girl who believes in the spirit of the festival, sets out to reform him.
Starring: Jim Carrey
Year: 2000
Director: Ron Howard
Rated: PG
—————————————-
Cults & Classics is brought to you by Inhouse CIC, and powered by Inhouse Event Productions. For more information, please visit:
– www.eventproductions.inhouse.scot
Follow us on Instagram! @queensparkarena
-=-=-=-=-=-=-=-=-=-=-=-=-=-=-=-=-=
Important information & Frequently Asked Questions…
This event is 100% unfunded and also completely Free so everyone in our community can access this film festival. Donations are gratefully received at time of booking (if you can afford it) Help us keep this programme free.
This is a Popup bar and licensed event so all children must be accompanied by an adult who is 18+
Tickets must be booked by an adult 18+ regardless of movie age ratings.
Max 2 children to 1 adult for young family and family screenings
Due to these events being licenced – no food or drink can be brought on site (exceptions made for baby foods etc for the young family screenings 1100-1400 only)
As with the summer events, all pre booked tickets are valid until 15 minutes before screening and then it's first come first served until we are full
Please only book tickets for sessions you can/will attend to allow other to book
Where applicable all screenings will have subtitles enabled for the hard of hearing
Pleased keep your beautiful pets at home
Under 18s will not be permitted in any of the 2100hr evening screenings regardless of films age rating
-=-=-=-=-=-=-=-=-=-=-=-=-=-=-=-=-=
-=-=-=-=-=-=-=-=-=-=-=-=-=-=-=-=-=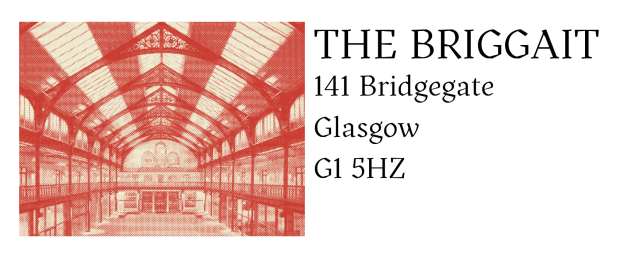 Event Location
Queen's Park Arena,
Queen's Park,
Glasgow,
G42 8QR
Get Directions